Management Science's 65th Anniversary Conference
May 20 – 21, 2019
Boston University Questrom School of Business
Boston, MA
2019 marks the publication of the 65th volume of Management Science, one of INFORMS' flagship journals. To celebrate this anniversary, the editorial board is organizing a conference at Questrom School of Business, Boston University, from May 20th to May 21st, 2019. The focus of the conference is "Innovations in the Science and Practice of Management," with an emphasis on integrating theory and practice. The conference will feature plenary and invited speakers across all areas of interest to the journal. Invited talks will be followed by a discussion. Speakers are expected to submit a manuscript that will be reviewed by the editorial team. These manuscripts, after proper review, will be published in a special issue of Management Science.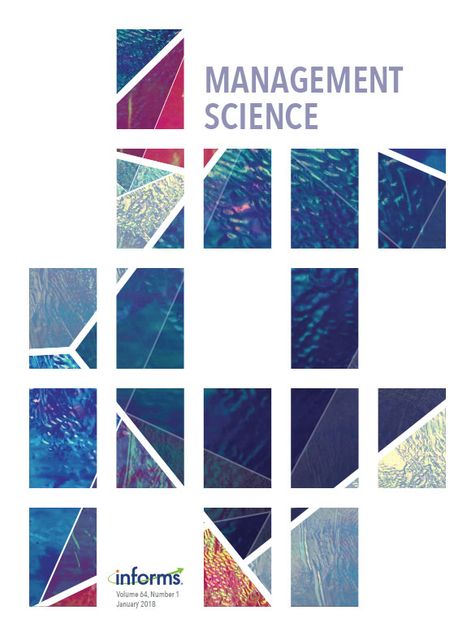 About INFORMS
With 12,500 members from nearly 90 countries, INFORMS is the largest international association of operations research (O.R.) and analytics professionals and students. INFORMS provides unique networking and learning opportunities for individual professionals, and organizations of all types and sizes, to better understand and use O.R. and analytics tools and methods to transform strategic visions and achieve better outcomes.

Visit www.informs.org or @informs.