Conference Information
Program
To provide the traditional relaxed atmosphere and an interactive experience, the workshop attendance will be limited to 125.
The program will begin with a welcome hour that gives an opportunity to greet friends and meet new colleagues and students, followed by a session to review the goals of the meeting and an opening lecture.
The following two days will provide time for invited lectures and short presentations selected from submitted abstracts, each followed by ample discussions. Questions will be encouraged throughout the sessions.
The final morning will include a hands-on session for glycoinformatics, summaries of the workshop and planning of intermediate activities and future meetings.
Warren Workshop VII Final Program
Warren Workshop VII Abstracts & Registered Attendees List
Abstracts & Registered Attendees List is password protected for registered conference attendees only.
Please check your email for the password.
If you require assistance, please email confreg@bu.edu. 
Warren Workshop Confirmed Speakers
Kiyoko Aoki-Kinoshita, Ph.D., Soka Univ., Tokyo, Japan
Kevin B. Chandler, Boston Univ. School of Medicine, Boston, MA USA
Isabelle Compagnon, Ph.D., Univ. of Lyon, France
Richard D. Cummings, Ph.D., Harvard Medical School, Boston, MA USA
Noortje de Haan, M.Sc., Leiden Univ. Medical Centre, The Netherlands
James Dennis, Ph.D., Mt. Sinai Hospital and Univ. of Toronto, Canada
Richard R. Drake, Ph.D., Medical Univ. of South Carolina, Charleston, NC USA
Ten Feizi, M.D., Imperial College, London, UK
Gerald W. Hart, Ph.D., Johns Hopkins Univ., Baltimore, MD USA
Pengyu Hong, Ph.D., Brandeis Univ., Waltham, MA USA
Carsten Kettner, Beilstein Institute, Frankfurt, Germany
Laura Kiessling, Ph.D., Mass Inst of Technology, Cambridge, MA USA
Robert J. Linhardt, Ph.D., Rensselaer Polytechnic Inst., Troy, NY USA
Frédérique Lisacek, Ph.D., Swiss Inst. of Bioinformatics, Geneva, Switzerland
Nicole Packer, Ph.D., Macquarie Univ., Sydney, Australia
Rene Ranzinger, Ph.D., Univ. of Georgia, Athens, GA USA
Vernon N. Reinhold, Ph.D., Univ. of New Hampshire, NH USA
Pauline Rudd, Ph.D., NIBRT, Dublin, Ireland and A*STAR, Singapore
John Samuelson, M.D., Ph.D., BU Goldman School of Dental Medicine, Boston, MA USA
Jane Thomas-Oates, Ph.D., Univ. of York, York, UK
Robert A. Woods, Ph.D., Univ. of Georgia, Athens, GA USA
William S. York, Ph.D., Univ. of Georgia, Athens, GA USA
Joseph Zaia, Ph.D., Boston Univ. School of Medicine, Boston, MA USA
Thanks to the sponsors of the Warren Workshop!
Platinum Sponsor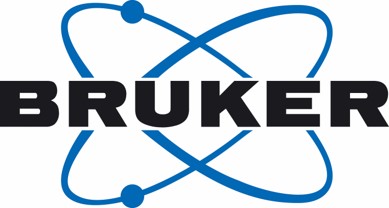 Silver Sponsors


Sponsors
ACS National Meeting & Expo
The ACS National Meeting & Expo will take place in Boston following Warren Workshop VII.  The dates are Sunday, August 19th – Thursday, August 23rd, 2018.
The ACS CARB Division Symposium on the Structure and Function of Glycans will take place on the evening of Sunday, August 19th and all day on Monday, August 20th.
View the list of confirmed speakers and related information:
ACS 256th Meeting Symposium on Structures and Function of Glycans
For more information, please visit the ACS National Meeting website.